I'm a sucker for neon lights. I think it's the best form of modern art. Don't really now why. A neon sign stands out, ponting out something important, luring your pupils. You can also play with letters turned on and off.
Some of the artists:
Bruce Nauman: -he was the first neon light artist I fell for-
I love all kind of neon, as long as it has a message. It doesn't have to be one's artwork. I mean, everything's modern art now, isn't it?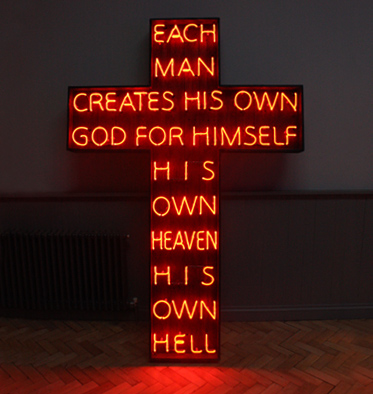 Click to enlarge
(Source: Google)
xxx